Thinking of Getting Some Ink?
Getting a tattoo can be an exciting experience. Whether it's your first or you have so many you've lost count, you always want to choose a reputable and reliable tattoo shop. And if you're looking for some of the best tattoo artists Detroit has to offer, look no further than Elite Ink. Our artists are experienced and always do their best to give their clients a tattoo they'll love — they can do tattoos in a variety of styles so no matter what you're looking for, we can make your vision come to life. So if you're looking to find a respected tattoo artist Detroit residents can trust, check out our tattoo gallery.
Tattoos: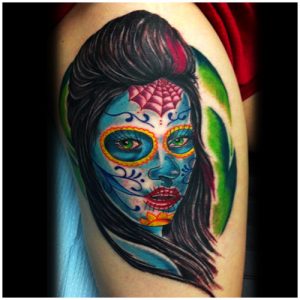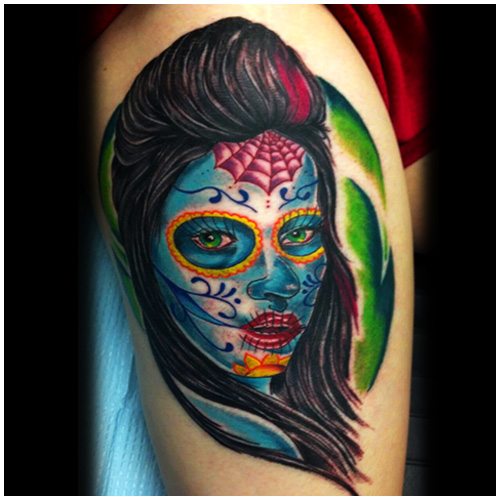 Our artists are well versed in styles and techniques. Our staff demonstrates knowledge and talent working traditional, Japanese, Tribal, Portrait and bold color pieces. Integrating detail and shading is all part of our fantastic prices. Did we mention that we're really friendly too? You won't believe the service, quality and attention to detail is so affordable, you'll want to find more areas to design and enhance! Check out some ideas and examples of In Memory Tattoos.
FYI:
For elaborate tattoos it is necessary to book an appointment for a consultation to discuss the creation of your project.  We require a non refundable $50 deposit to begin design construction.  Most deposits are deducted from the price of the tattoo.  The only exception is when a design requires an extensive amount of time, which an hourly fee will be discussed and charged. Click here to begin this process.
Why You Should Choose Elite Ink
With over 20 years of industry experience, our artists are willing and able to work on all tattoos — whether you're looking for something small and simple or a large, detailed piece, we've got you covered. Elite Ink was voted the best tattoo shop in Metro Detroit for the past nine years! So for those in the area looking for some of the best tattoo artists detroit has to offer, consider Elite Ink. Our staff is skilled in a variety of styles and is passionate about each and every tattoo they give. So call us today or fill out the form on our site to get started on your tattoo journey.