When you are searching for the best tattoo shop near you, Elite Ink Tattoo Studios near Southfield is your solution! Our staff of warm and friendly tattoo and piercing professionals, which also includes female tattoo experts, are among the very best body art artists in the Metro Detroit area. You'll discover that our immaculate, welcoming studios will be a perfect solution for all your tattoo, laser tattoo removal, and body piercing needs!
The goal of Elite Ink is to delight 100% of its customers 100% of the time. Each Elite Ink staff member makes every effort to create a solid trust with our customers. Throughout the years, these devoted connections have added to Elite Ink's upper echelon tattoo and piercing professional services.
Elite Ink has a duty to provide professional suggestions to each one of its customers. The procedure begins with an appointment for an insightful assessment. Throughout the consultation, a series of questions are asked to ascertain the best tattoo or best piercing outcomes. Based on the extent of each project, a decision is made to select the ideal plan for style as well as application. Elite Ink Tattoo Studios offers expert guidance to assist you in tattoo choices, tattoo removal, and also body piercing and aftercare to ensure the greatest experience and result.
Tattoo Solutions Near Southfield
When you search for a professional tattoo artist near you, look no further than the gifted tattoo artists at Elite Ink Tattoo Studios! They can provide expert guidance on your customized tattoo style to accomplish your vision while guaranteeing that you have an excellent experience. We offer guidance on avoiding unsafe methods such as glow-in-the-dark tattoos. Popular tattoos in the Southfield area consist of:
Black and gray tattoos
Color tattoos
Fine-line tattoos
Bold-line tattoos
Small, medium, and large tattoos
Sleeve tattoos
First-time tattoo preparation
Custom tattoo process
Photorealistic tattoos
Lettering tattoos
Laser tattoo removal
Tattoo cover-ups
Body piercing
Laser Tattoo Removal Services Near Southfield
If you are searching for laser tattoo removal services near Southfield, you found the perfect destination! The seasoned artists at Elite Ink Tattoo Studios will guide you how to develop the ideal strategy to remove your unwanted tattoos. We perform laser tattoo removal and tattoo cover-up strategies to help you get rid of washed-out tattoos, discolored white ink tattoos, misspelled tattoos, or tattoos that you regret having now that you're a little wiser! The laser tattoo removal procedure can take numerous treatments that are scheduled 45-60 days apart to fade the tattoo sufficiently.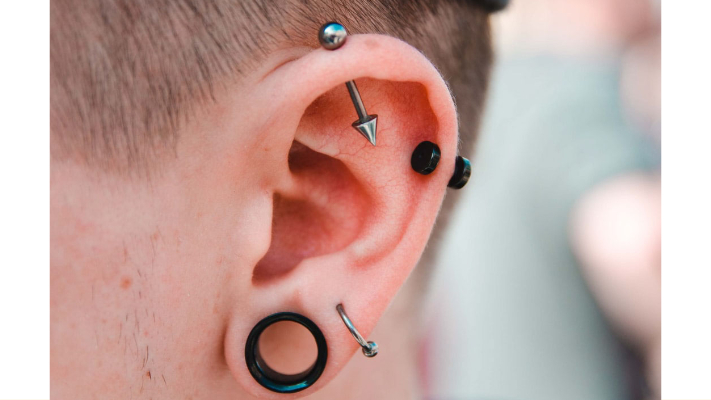 Piercings Near Southfield
Body piercing is a fantastic way to communicate your uniqueness, Southfield. We provide an ear piercing chart or ear piercing diagram to help you pick your ear piercing location. If you are a migraine headache sufferer, daith piercings can offer full or partial alleviation. Our experts will certainly help you personalize your body piercing plan to accomplish your intended results!
Awards
Elite Ink has been voted THE BEST TATTOO STUDIO for over ten years and counting by the visitors of Metro Times, Real Detroit Weekly, CBS Radio, and the Detroit Free Press.
Southfield, you can find a cheap tattoo studio anywhere but what you should be looking for is the very best tattoo shop near me. With us, you're getting an affordable reliable group of professionals that take pride in helping every client achieve their body art goals.